Kevin Feraday, Director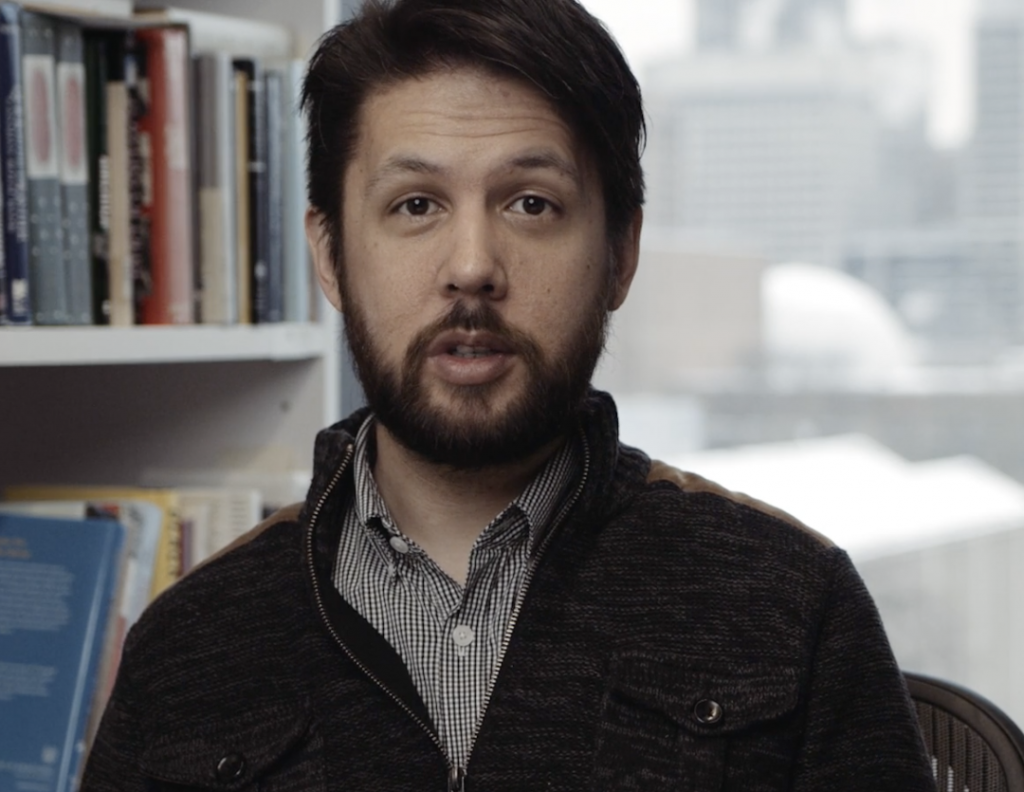 Kevin Feraday is a creative talent with experience in a variety of artistic and creative fields. He has been producing his own short films for 17 years. Recently Kevin founded Kevin Feraday Productions to create and produce work of a more commercial nature. Kevin has produced short films that feature real Patient Stories for health teams and hospitals. He as also made promotional videos for the medical community and indie video game developers. Currently Kevin his creating a documentary series of short films on the history of Canadian banking. Kevin is an independent I-phone app developer.
His credits include: Phantom PI: Mission Apparition; Alien Booth; Kitty Disastrous; Bungee Gunfight for such clients as: Cartoon Network; Sony; Auto Desk; Microsoft.
Links to some of Kevins work:
Stability and crisis trailer: https://vimeo.com/279475717
A mini doc for HealthLinks Ontario: https://vimeo.com/275102907 (password: gilles)
A promotional video for the Barrie Community Family Health Team: https://vimeo.com/275123984 (password: promo)
Sean Story, Sound Editor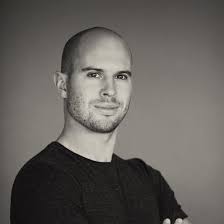 Sean Story is a professional mix engineer living in Toronto, Canada who attended the Pacific Audio Visual institute where he graduated from the Audio Engineering and Music Production program in 2011. Sean specializes in mixing music that was recorded by real musicians playing real instruments. No EDM/Dubstep/Electronic to be found on his resume! His musical background is mostly based in jazz and blues, but he also has a great deal of experience mixing rock, pop, latin, singer-songwriter and country music. Sean also works frequently in the film and television scene as a post-production sound mixer, dialogue editor and sound designer.
Christina Ienna, Cinematographer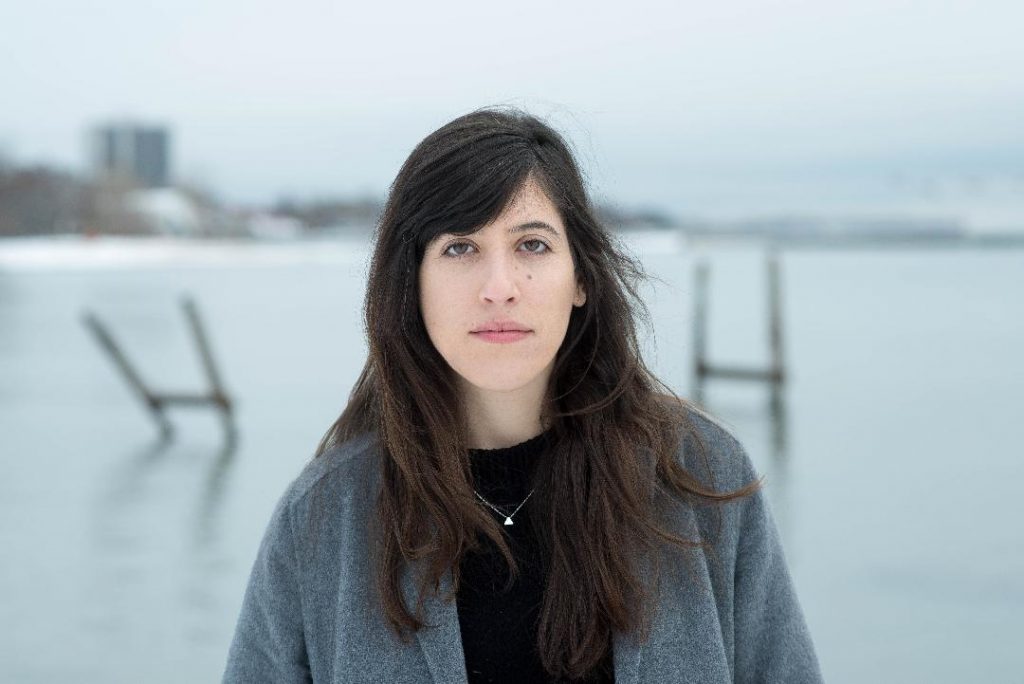 Christina Ienna is a Toronto based filmmaker and cinematographer with extensive experience in documentary, narrative and commercial production. She is a Women In the Director's Chair (WIDC) alumnae and holds Associate Member status within the Canadian Society of Cinematographers. Her vigorous devotion towards her craft makes Christina a versatile and collaborative ally to any production.
 Christina graduated with a Bachelor of Arts Honours in Film and Communication Studies from the University of Windsor and has over a decade of industry experience. She spent the early part of her career living in Alberta working with companies such as TRAVEL ALBERTA, VICE and TOURISM CANADA. She also crewed on Emmy nominated, Canadian Screen Award winning CBC documentary series THE GREAT HUMAN ODYSSEYand spent eighteen months assisting renowned editor Brenda Terning. Christina is also credited as a cinematographer in the series' mini documentary MAKING OF A FILM SCORE. She has worked with companies such as CBC, NIKE, NIMBLE, HAVAS and SHED CREATIVE.

Although Christina primarily works as a cinematographer, she is well versed in directing. Music video GROWING YOUNGER is a National Screen Institute selection and her recent short documentary HANDMADE FILM has won awards in "Best Cinematography" and "Best Short Doc" on its current festival run.
Colin Story, Music Director
Colin Story is a musician and writer based in Toronto. He has played at major venues across Canada as a bandleader and as a sideperson, including jazz festivals in Vancouver, Calgary, Edmonton, Toronto, Montreal, and Halifax. Colin holds a BMus (Jazz Performance) and MA (English Literature) from the University of Toronto. He has performed and recorded at the Banff Centre, at which he was a Musician in Residence in 2016 and 2018, and has worked at The Glenn Gould School, as a private instructor at The University of Toronto Jazz Workshop, and as a course instructor at The Royal Conservatory School. He writes regularly for The WholeNotemagazine as a columnist, album reviewer, and feature writer. Colin is the recipient of a 2018 Canada Council grant. 
Mark S. Bonham, Executive Producer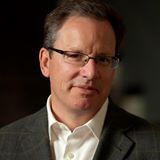 Mark S. Bonham is a Senior Fellow of Massey College, University of Toronto in Toronto, Canada. He received his M.Sc. (Econ), with a focus on Capital Markets Theory, from the London School of Economics (1986), a B.Comm. from the University of Toronto (1982), and is a Fellow, Life Office Management Association (1982). Mark was included in the Financial Times of London (UK) OUTstanding LGBT Global Business Leaders list in 2017 and was named the Outstanding Philanthropist of the Year in 2018. Mark is the author of several LGBTQ books to date: A Path to Diversity: LGBTQ Participation in the Working World (2017), Notables: 101 Global LGBTQ People who Changed the World (2015), and Champions: Biographies of Global LGBTQ Pioneers (2014). As an LGBTQ activist, Mark is Co-Founder and Managing Editor of the online biographical encyclopedia QueerBio.Com, a source of biographical information on over 15,000 international LGBTQ individuals. Mark has endowed the Mark S. Bonham Centre for Sexual Diversity Studies at the University of Toronto. Among his many community projects, Mark has co-chaired (with Ed Clark) the capital campaign for Toronto's LGBTQ youth homeless shelter, and was the lead donor and co-Chair of the Casey House Hospital Capital Campaign, and HIV/AIDS hospital. He is the recipient of numerous awards and honours, including the Inaugural Alumni of Influence Award from the University of Toronto (2012), the Clarkson Laureateship in Public Service (2016), and is a Member of the Group of 175, being the 175 most influential graduates of the University of Toronto (2002). Visit www.marksbonham.ca for a more detailed biography.
Dr. Matyas Hervieux, Producer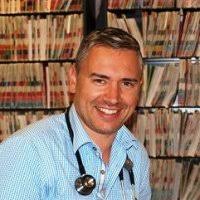 Dr. Matyas Hervieux completed a Combined Honours BSc Physiology & Psychology, as well as a DHS in Honours English, at the University of Western Ontario. After completing his Masters Degree in English at the University of Western Ontario, he studied Medicine at McMaster University before completing his residency in Family Medicine at the University of Toronto. He currently works with urban and rural marginalised populations across Ontario, Canada.